Keynote Speakers 主旨报告人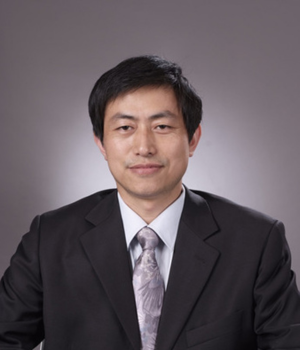 Prof. Jiyou Jia
Peking University, China
Dr. Jiyou Jia is a full professor and the Head of the Department of Educational Technology, Graduate School of Education, Peking University, China and is also the founding director of International Research Center for Education and Information at Peking University. He was invited to work as a guest professor in 2015 by School of Education, Technical University of Munich, Germany, and Distinguished Professor at Institute for Research in Open and Innovative Education, the Open University of Hong Kong from August 2017 to December 2018.
Dr. Jia received B. S. and Master of Education from Peking University, and Ph.D. in artificial intelligence from Augsburg University, Germany. His research interests include educational technology and artificial intelligence in education, especially in TELL (Technology Enhanced Language Learning), math education with ICT, and decision making support system. He has been responsible for a dozen of national projects and international cooperation projects. His research has won a number of national and international prizes including the First Class Award of the Fifth National Award for Outstanding Achievements in Educational Research, from Ministry of Education, China, 2016, and IAAI (Innovative Application of Artificial Intelligence) Deployed Application Award by AAAI (Association of Advancement of Artificial Intelligence), USA, 2008.
Jia has published more than 100 articles in internationally or nationally peer-reviewed journals and conferences including Computers and Education, Knowledge-Based Systems, etc. He has edited one book and authored another one, both written in English and published by IGI Global, USA. He is also the author of one Chinese book and one book in German. He serves as a reviewer for several international journals indexed in SCI/SSCI, a co-chair or PC member of more than 20 international conferences including ICCE, ICALT and GCCCE, and an advisory expert for some scientific and governmental organizations.
Title: A Math Intelligent Assessment and Tutoring System (MIATS) V2.0 Based on Large-Scale Datamining
Abstract: Individualized and adaptive learning is the ideal educational paradigm which has been pursued in the long history, but very difficult to be implemented in traditional school settings. In this speech I will present a web-based mathematics intelligent assessment and tutoring system, MIATS 2.0, which can assess the learner's math content mastery status by a CAT (Computerized Adaptive Test) mechanism based on IRT (Item Response Theory), and help the learner solve difficult math questions individually and adaptively based on regular and guided tips, and facilitate the learner's deep thinking of math knowledge. The adaptive assessment and tutoring are guided and leveraged by the large-scale datamining result of more than 700 Million online learning records from more than 100,000 users.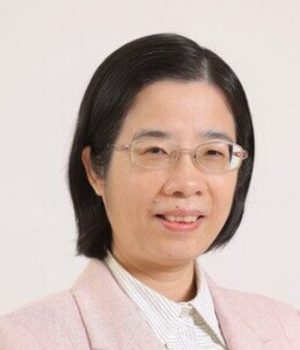 Prof. Minhong(Maggie) Wang
The University of Hong Kong, China
Dr. Minhong (Maggie) Wang is Professor and Director of the Laboratory for Knowledge Management & E-Learning in the Faculty of Education, The University of Hong Kong (HKU, ranked World Number One for Education and Educational Research by U.S. News & World Report in the 2022-2023 Best Global Universities subject rankings). She is also Eastern Scholar Chair Professor at East China Normal University and Visiting Research Professor at the Advanced Innovation Center for Future Education of Beijing Normal University. She is the Editor-in-Chief of Knowledge Management & E-Learning (indexed in Scopus & ESCI). Her research focus is on learning technologies for cognitive development, creative thinking and complex problem solving, knowledge management and visualization, and artificial intelligence applications. She has published more than 200 items including one monograph and 117 journal articles (73 in SSCI/SCI indexed journals; 48 in Q1 and 18 in Q2 journals) among others. She is recognized as ESI Top 1% Scholar in (a) Social Sciences, General, and (b) Economics & Business. More details can be found at http://web.edu.hku.hk/staff/academic/magwang.
Title: Artificial Intelligence in Education and the Role of Teachers
Abstract: Technological advancements, particularly in the field of artificial intelligence (AI) are playing an increasingly important role in transforming education. More recently, ground-breaking AI applications like ChatGPT have demonstrated the potential to bring radical changes to the educational landscape due to their capability to understand human language, generate plausible responses, and assist with complex tasks. However, ChatGPT has limitations in the quality of its output, such as the inclusion of inaccurate and fabricated and the lack of critical thinking and in-depth understanding. Menawhile, human brains outperform machines in many aspects such as comprehending abstract terms, working with complex thoughts, and creating knowledge or innovative ideas. This talk will discuss how AI applications like ChatGPT can be integrated into educational practice and the role of teachers in this context.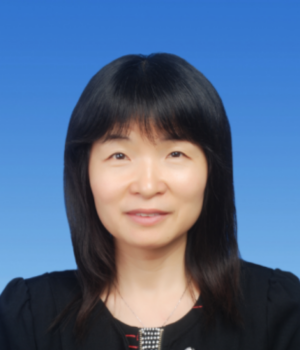 Prof. Yuxia Du
Guangzhou University, China
Dr. Du Yuxia is a Professor and Master's supervisor with a Ph.D. in Educational Technology. She currently serves as the Director of the Center for Knowledge Engineering and Smart Education at Guangzhou University. She is also responsible for the national first-class online course "Teaching Applications of Mind Mapping" and the Guangdong first-class online course "How People Learn". Furthermore, she is the person in charge of the national first-class undergraduate professional education technology major construction site.
Dr. Du has served in various roles such as Course Expert for the National Teacher Teaching Ability Improvement MOOC Project, Subject Leader for Guangdong Education Department's Yuejiaoxiangyun Digital Textbook Application, Expert for Guangdong Province's Demonstration Project for Balanced and Quality Standardized Development of Compulsory Education in Underdeveloped Areas, Expert for Guangzhou and Guangdong Province's Information Technology Application Capability Improvement Project for Primary and Secondary School Teachers, and Guiding Expert for the National Smart Education Demonstration Area (Guangzhou). She has been recognized as an outstanding worker for the Guangzhou Information Technology Application Capability Improvement Project.
In recent years, Dr. Du has led eight provincial and above-level projects, including the Ministry of Education's Humanities and Social Sciences project and Guangdong Province's Key Platform and Major Scientific Research project. She has published more than 50 academic papers and three books, including "Mind Mapping: How to Learn, How to Use, How to Teach". Additionally, she has developed two MOOC courses, including "How People Learn" for the National Teacher Teaching Ability Improvement Project and two courses for improving the information technology application capabilities of primary and secondary school teachers. These courses have been attended by nearly 400,000 people and have received wide acclaim.
Title:Research on the Mechanisms of How Transfer Climate Influences the Transfer of Online Training for Teachers
Abstract: TBA