Keynote Speaker for ICDTE 2020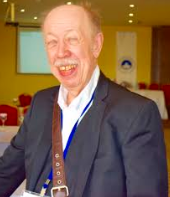 Prof. David Crowther, De Montford University, UK
Professor of Corporate Social Responsibility, De Montfort University, UK
Professor, London School of Commerce, UK
Chief Research Fellow, Lithuanian Institute of Agrarian Economics
Chair, Social Responsibility Research Network
Editor, Social Responsibility Journal
Editor, Emerald Book Series on Developments in Corporate Governance and Responsibility
Director, SeifiCrowther Consulting
David is the founding chair of the Social Responsibility Research Network, together with associated international conference series, journals and books series. He is also the founding chair of the Organisation Governance Network and conference series.

He is expert in various fields: he is a specialist in business administration, a games theoretician and a psychologist while also a qualified accountant. David has published more than 50 books and has also contributed several hundred articles to academic, business and professional journals and to edited book collections. He has also spoken widely at conferences and seminars worldwide and acted as a consultant to a wide range of government, professional and commercial organisations including Ralph Nader as US presidential candidate.

Awards
2016 Lifetime achievement award from Marquis Who's Who
2014 Lifetime Achievement Award from Global Corporate Governance Institute
2014 Listed in 2000 Outstanding Intellectuals of the 21st Century
2010 Listed in Great Minds of the 21st Century
2009 Listed in Marquis Who's Who in America
2008 Listed in Marquis Who's Who in the World
2008 Listed in Dictionary of International Biography
2007 'Highly Recommended Runner-Up' educator in the 'Lifetime Achievement' category EABIS and Aspen Center for Business Education European Faculty Pioneer Awards
2004 Ansted University Foundation award
2003 Honorary Doctor of Science, Université Francophone Internationale, Belgium
2003 Special advisor to Vice-Rectorate, Université Francophone Internationale, Belgium
2003 Académico de Mérito, Muy Ilustre Academia Mundial de Ciencias Tecnología Educación y Humanidades, Spain
2003 Diplome 'ad Honores', Académie Européenne des Arts, France
2003 Certificate of Registration as International Expert in Social Education, Association Internationale pour l'Ecole de Promotion Collective, Togo
2002 Fellow of North American Academy of Arts & Sciences
2002 Honorary Doctor of Social Science, Ansted University, Malaysia
2000 Honorary Council Member, Ansted University, Malaysia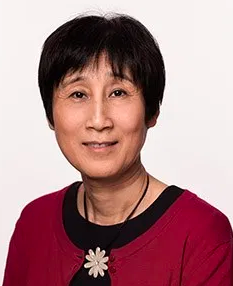 Prof. Yanqing Duan, University of Bedfordshire, UK
Yanqing Duan (BSc, MSc, PhD, SFHEA) is a full professor of Information Systems. She is also the founder and director of Business and Information Systems (BISC) at the Business School, University of Bedfordshire. Her principal research interest is the use of the emerging digital Technologies (ICT) in organisations and their impact on decision making, innovation, education and learning, and knowledge management. She has undertaken many funded research projects on the design, development and applications of various e-learning methods and tools for training and education purposes. Her recent research interest in Big Data and Analytics enables her to undertake a number of funded research projects on the use and impact of Learning Analytics in the UK Higher Education Institutions (HEIs). She has co-ordinated many research projects funded by various funding sources, such as: European Commission, UK Department For International Development (DFID), JISC, British Council, etc. She has published over 180 peer reviewed articles, including papers in European Journal of Information Systems, IEEE transaction on Engineering Management, Computers & Education, Information & Management, European Journal of Marketing, Journal of Business Research, The Information Society, Expert Systems with Applications, Information Technology & People, British Journal of Educational Technology.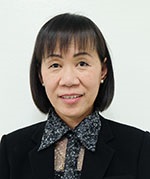 Prof. Budsaba Kanoksilapatham, Silpakorn University, Thailand
Budsaba Kanoksilapatham is currently a professor with the English Department, Faculty of Arts, Silpakorn University. She completed the bachelor's degree in English (Hons.) at the Faculty of Arts, Chulalongkorn University. She received the master's degree in linguistics and EFL from Southern Illinois University at Carbondale and the Ph.D. degree in linguistics with a concentration in applied linguistics from Georgetown University, USA. Her research interests include discourse analysis, sociolinguistics, phonetics, and language teaching. Her most recent books are Pronunciation in Action and English Sociolinguistics at Work. Her research articles were published in international journals including English for Specific Purposes and The IEEE Transactions on Professional Communication.